ERP Gold has created Automated Easy Lead Generation, as our goal is to help small businesses grow because your success is our story.
Customer Acquisition Made Easy
Search Millions of Records
ERP Gold's Automated Easy Lead Generation helps you Create a list of business contacts based on business type, industry, annual revenue and location. A powerful tool most sales professionals and marketing companies use to reach their very targeted audience.
Automated Lead Generation
ERP Gold provides Automated Easy Lead Generation, it is an intelligent system, it learns about your Ideal customers and brings you automated leads with contact details from various data sources that matches your ideal customers. you just need to pick and chose who you want to target next. it is an Easy Automated Lead Generation Software.
Connect and followup
ERP Gold's Automated Easy Lead Generation helps you Connect to your leads by free E-mail campaigns, social media or call them right from your computer, setup followups or assign it to a team member all within ERP Gold
Start growing your business, there is no limits or restrictions for a user it is free
Cloud Based

Our cloud-based system offers a secure SSL connection for easy, encrypted access from anywhere in the world.

Integrated Business Operations

By integrating lead generation with the rest of our ERP suite, you save valuable time and optimize business process flow.

Easy Prospect to Lead Conversion

Convert your interested prospects to leads in one click. All information is pulled automatically letting you focus on selling, not on data entry.
"Intuitive use. we can easily log in from any part of the world and access our accounts. There are links that exist between part of transaction (quote, SO, PO) that lets us easily navigate through the workload. Based on our business needs we requested changes and the company was very helpful in creating a solution for us. I would be happy to recommend it to every one"
"We were using 5 different systems to run our business operations, Now with ERP Gold we have marketing, lead generation, CRM, PO, invoicing, inventory and accounting all in one place and on top of that EG team took care of our data transfer part. Definitely a tool every small business need."
No Cost No Commitment for you just build and grow – We will ask for a little help when you will grow your team
Signup For Free
Third Party Integration
With ERP Gold, integrate third party APIs so you can manage all your solutions in one location.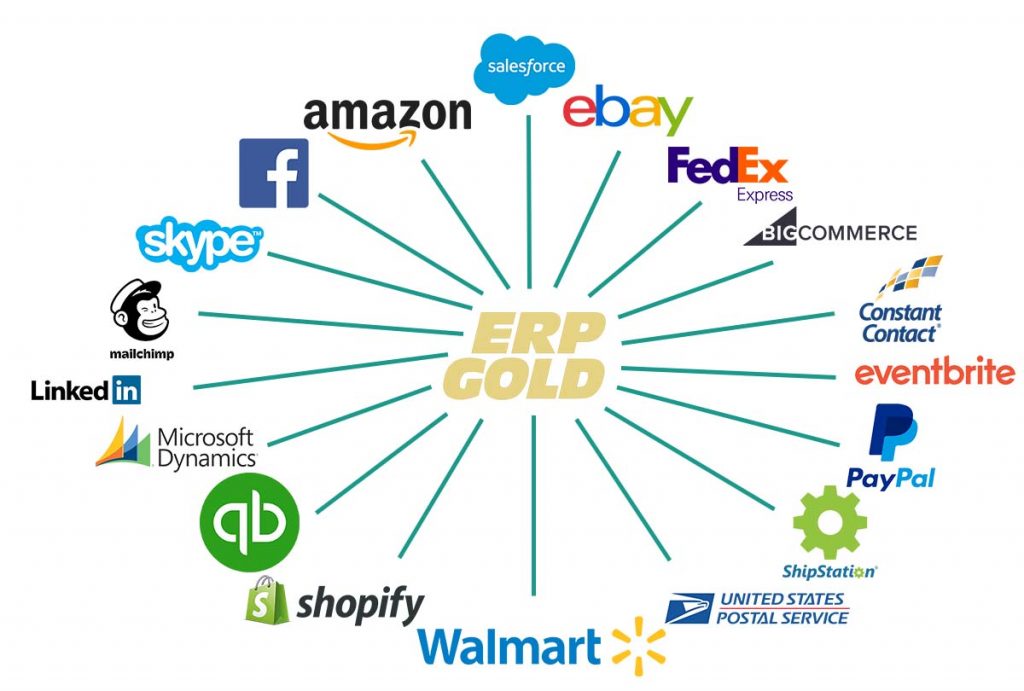 Lead Generation