E-Commerce Integration Made Easy
ERP Gold Provides ebay amazon order management software. It is understandable that Integrating data from various different selling e-commerce platforms can save a lot of time in processing orders, as manual processing of data from one platform to your accounting solution can be very time taking. therefore with ERP Gold's ebay amazon order management software you can Integrate;
Amazon
Get all the order and inventory information in one place so you can process orders faster
Ebay
Keep track of bids and sales of your inventory items, in just one location.
Walmart
Low Price Products can be tracked easily any time anywhere.
E-Commerce Management Software Integration
Magento
Increase value and get better efficiency by integrating Magento into ERP Gold.
Woocommerce
Manage orders, Synchronize data and get better Customer Relations Management.
Shopify
get best in class e-commerce platform by integration, and receive the important insights
Business and Growth Made Easy
Cloud Based

Our cloud-based system offers a secure SSL connection for easy, encrypted access from anywhere in the world.

Integrated Business Operations

By integrating your payroll and time-tracking system with the rest of our ERP suite, you save valuable time and optimize business process flow.

Easy Billable Rates

With a few clicks you can have a full overview of project expenditure and cost-to-customer.
Third Party Integration
With ERP Gold, integrate third party APIs so you can manage all your solutions in one location.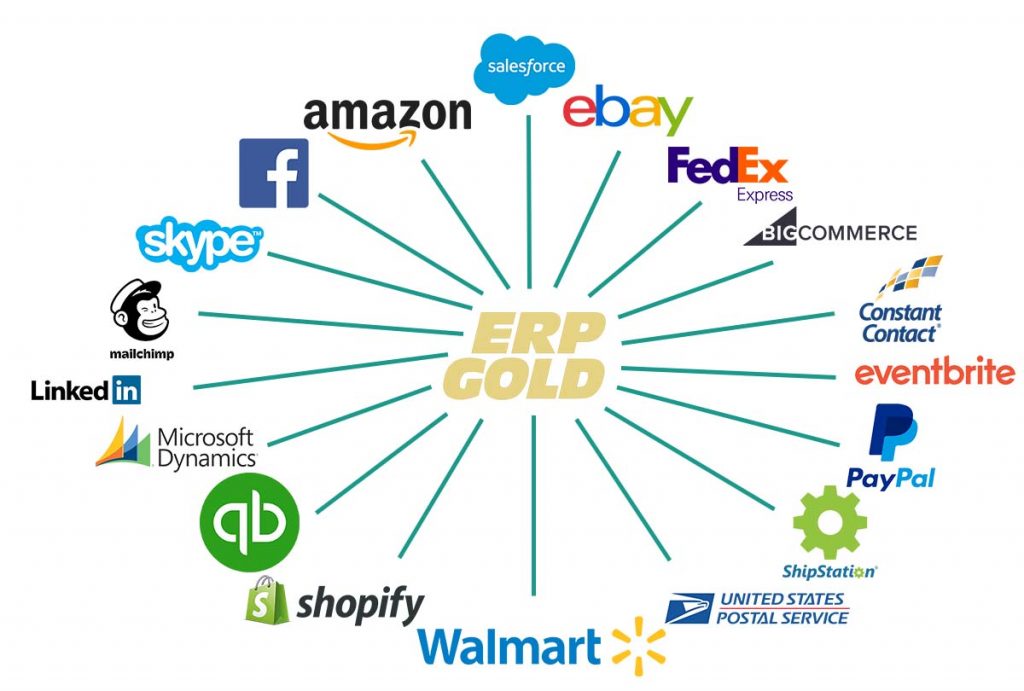 E-Commerce