Low Cost Custom Built Order Management Software
Orders can be received from businesses, consumers, or a mix of both, depending on the products. with ERP Gold's Low Cost Custom Built Order Management Software you can manage; Product information, Inventory, Vendors, Marketing, Customers/prospects & Orders all at the same time. It is an Easy Order Management Software which helps the user make decisions on order management very easily. Low Cost Custom Built Order Management Software is specially designed for startups and Small Business so that they won't have to spend a lot of money on softwares and get better results from less investment.
Cloud Based

Our cloud-based system offers a secure SSL connection for easy, encrypted access from anywhere in the world.

Integrated Business Operations

By integrating your inventory system with the rest of our ERP suite, you save valuable time and optimize business process flow.

Adaptable Processes

Inventory import and barcode system compatibility means you can get up and running fast.
"Intuitive use. You can easily log in from any part of the world and access your account. There are links that exist between part of transaction (quote, SO, PO) that lets you easily navigate through the workload."
"Thanks for giving me beta access. Loved the easy to learn interface, the dashboard did a really good job of putting the most valuable information right in front of me."
Third Party Integration
With ERP Gold, integrate third party APIs so you can manage all your solutions in one location.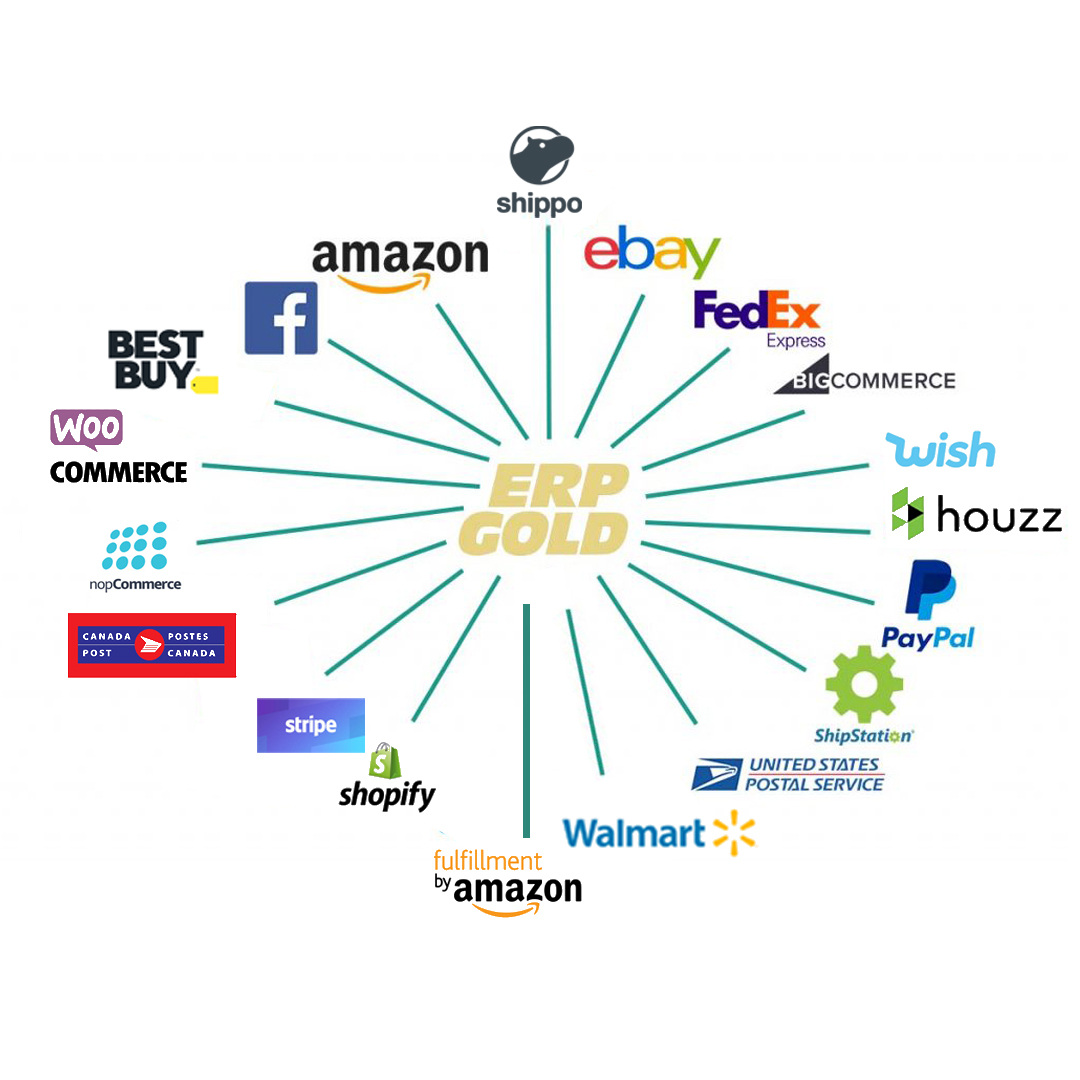 Order Management