Wholesale Solutions
Companies in the distribution space need real-time access to information. Whether it's durable or non-durable goods, customer information, inventory management, manufacturing and delivery processes and financial information are all essential to keep your business moving. ERP Gold provides you low cost wholesale inventory software, the tools and technology you need to run your business smoothly and profitably, ensuring long-term growth and sustainability. It is an all in one wholesale industry solution.
Inventory
With ERP Gold's Quick custom built wholesale inventory system, you can keep track of your inventory to make sure items are moving with the speed required to meet your customer needs.
Billing
With our Low Cost Wholesale Inventory software, Manage your billing cycles easily, positively effecting your cash flow.
Cloud Based

Our cloud-based system offers a secure SSL connection for easy, encrypted access from anywhere in the world.

Integrated Business Operations

By integrating your accounting systems with the rest of our ERP suite, you save valuable time and optimize business process flow.

Top Level Security

SSL technology for secure connectivity. The data centers that host your data are monitored seven days a week, 24 hours a day, each and every day of the year.
"Intuitive use. You can easily log in from any part of the world and access your account. There are links that exist between part of transaction (quote, SO, PO) that lets you easily navigate through the workload."
"Thanks for giving me beta access. Loved the easy to learn interface, the dashboard did a really good job of putting the most valuable information right in front of me."
Third Party Integration
With ERP Gold, integrate third party APIs so you can manage all your solutions in one location.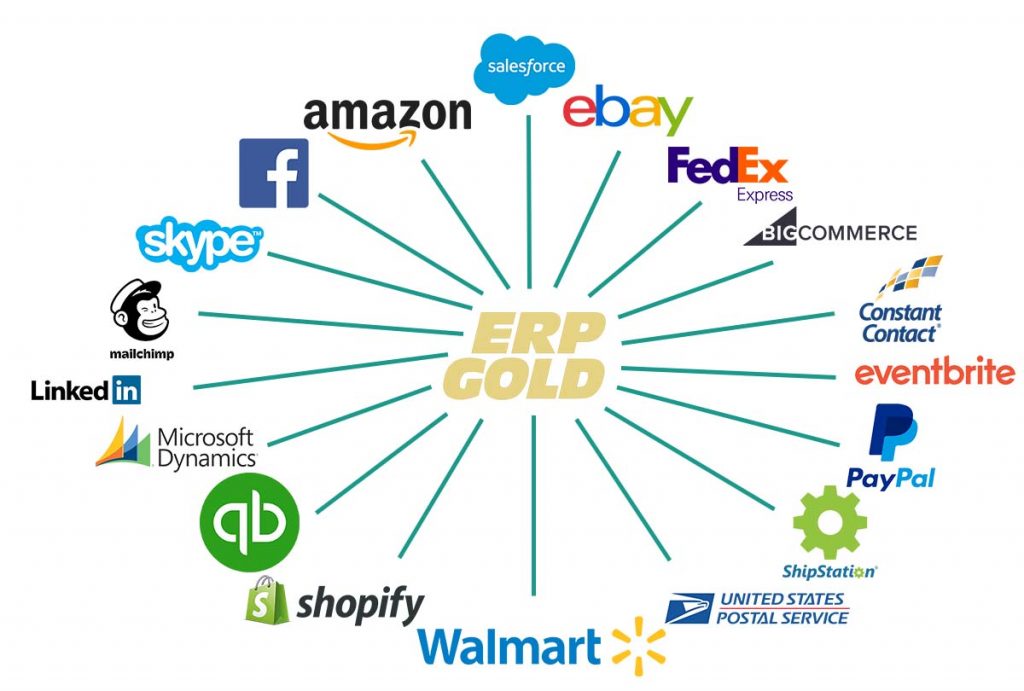 Wholesale