Wholesale Inventory Management Software
From tracking to third party integration
Inventory Management Software for Wholesale
As a wholesaler or distributor, maintaining complete control over your inventory is paramount. You need real-time tracking of your inventory is essential to accommodate changing demand, overage / shortage issues, and inventory inaccuracies. Regardless of the size of your warehouse(s) or how many you manage, having robust wholesale inventory management software is crucial for your business.  ERP Gold enhances your visibility to your inventory and boosts the efficiency of your warehouse(s).
Our software is seamlessly integrated with third party ecommmerce and market places such as Amazon, Shopify, Walmart and more.  With ERP Gold, you'll always know the exact location of your inventory, whether it's in your warehouse or theirs.
Real-time Tracking
Know where your inventory is at every moment, have visibility 24/7
Transfer Goods
Control and manage your stock levels. Transfer between bins and warehouses
Order Fulfillment
Picking, Packing, and Shipping. Completely track your orders within one system
Third Party Integration
Fully integrated with third party ecommerce and market places
Efficient Wholesale Partner Software
As a wholesaler, management of your partner's inventory is critical to your success and business.  You require dynamic tools that save time, cut costs and enhance efficiency.  Our third-party/marketplace integrations ensure that your data aligns with your partner's system requirements.   If your partner mandates a 10% safety stock requirement, you'll receive alerts to trigger automatic re-orders when needed. When unexpected demand arises, a simple click expedites the process. ERP Gold's wholesale inventory solutions empower you to handle any partner's requirements with ease.
Amazon
Manage Track and Fulfill Orders when ERP Gold Inventory Management software is integrated with Amazon.
eBay
ERP Gold software makes the selling of electronics and other items on eBay easier to manage and grow your business.
Walmart
Integrate your Inventory Management software with Walmart software for a centralized platform to manage online and offline orders.
Best Buy
Keep track of every serialized electronic item in your warehouse and on Best Buy shelves with integration from ERP Gold software.
Wish
ERP Gold Inventory Management Software helps sellers manage orders, view purchase history and generate reports in real-time
Houzz
Inventory Management Software for all online Market places, including Houzz, supports efficient management of your online shopping products
Fulfillment By Amazon
Segregate your FBA Orders and have your vendors ship directly to Fulfillment Center while you maintain the inventory control with ERP Gold
FaceBook
Inventory Management software helps you increase the number of sales orders in the online purchasing and engage more potential customers
ERP Gold your wholesale inventory control and inventory management system
ERP Gold is the ultimate solution for the wholesaling industry, offering the essential inventory management tools you need. Our comprehensive tracking begins when the product enters your facility and continues until it reaches its destination. With features like barcoding, storage location management, and support for multiple warehouses, you can view, analyze, and manage your inventory in real-time. We seamlessly integrate with the marketplaces you do business with, providing you with 24/7 visibility.
Key Features of our best inventory management software for wholesale
Real-Time Tracking with Wholesale Inventory Management
Wholesalers demand real-time tracking and serialization of their inventory. Efficiently control and manage your stock levels and transfers within your warehouse and at your customers' warehouses/fulfillment centers with ERP Gold. Our barcode technology provides 24/7 visibility to your inventory at both the macro (warehouse) and micro (specific stock location) levels. Whether your marketplace partner needs to increase inventory or you need to address partial shipments, ERP Gold has you covered.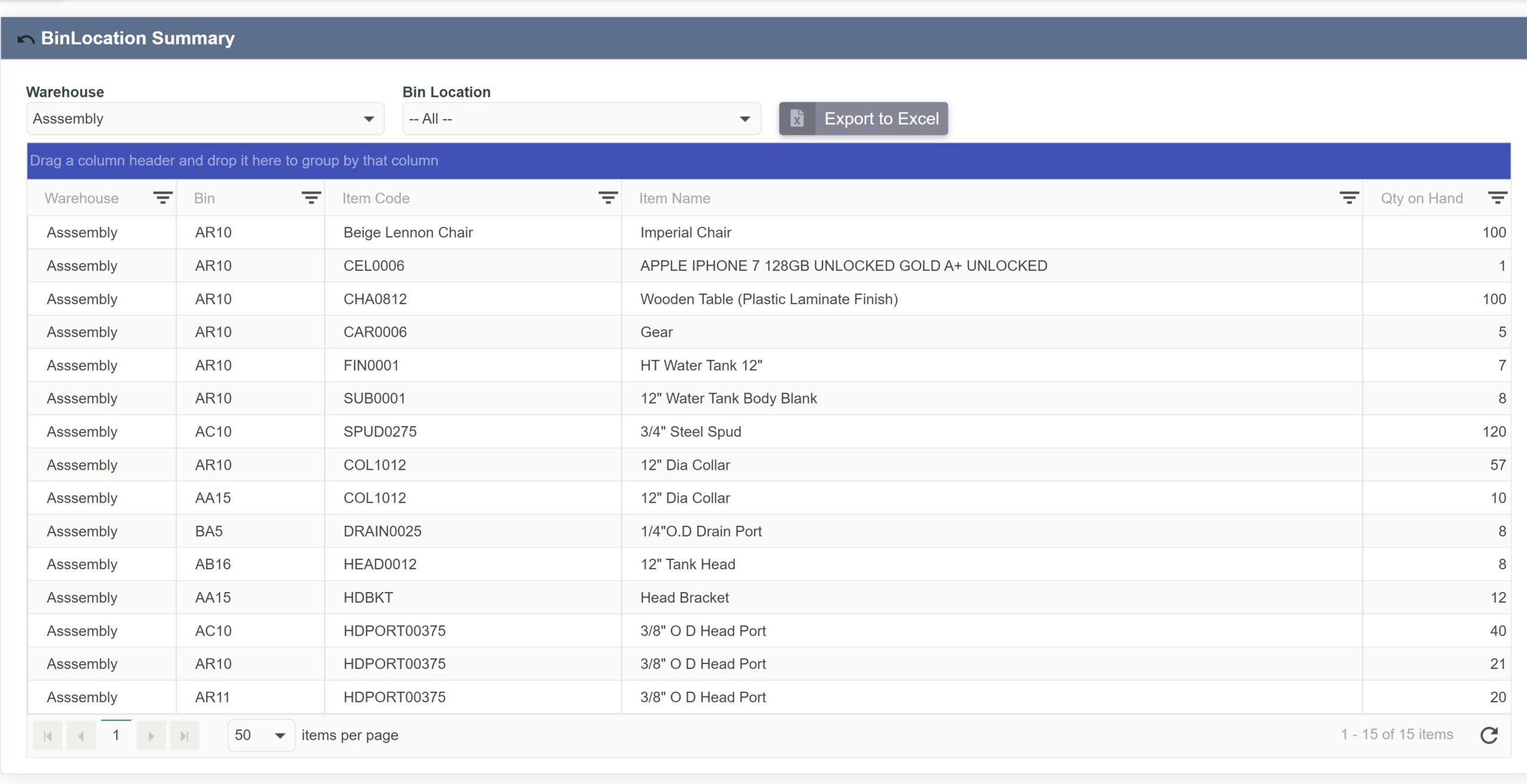 Order Fulfillment with inventory management software specifically designed for wholesalers and distributors
Efficient order fulfillment should save you both time and money. With ERP Gold wholesale inventory system, you're seamlessly integrated with all your shipping partners, from USPS to ShipStation. Your packing slips and labels are automatically updated with current carrier rates, and corresponding accounting entries are generated when the product leaves your facility.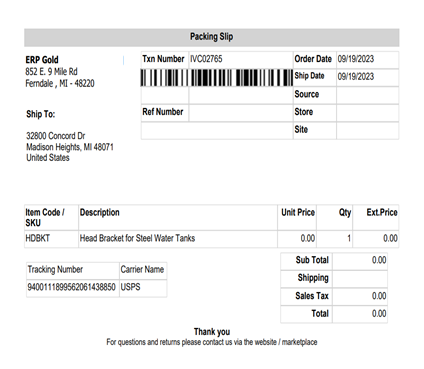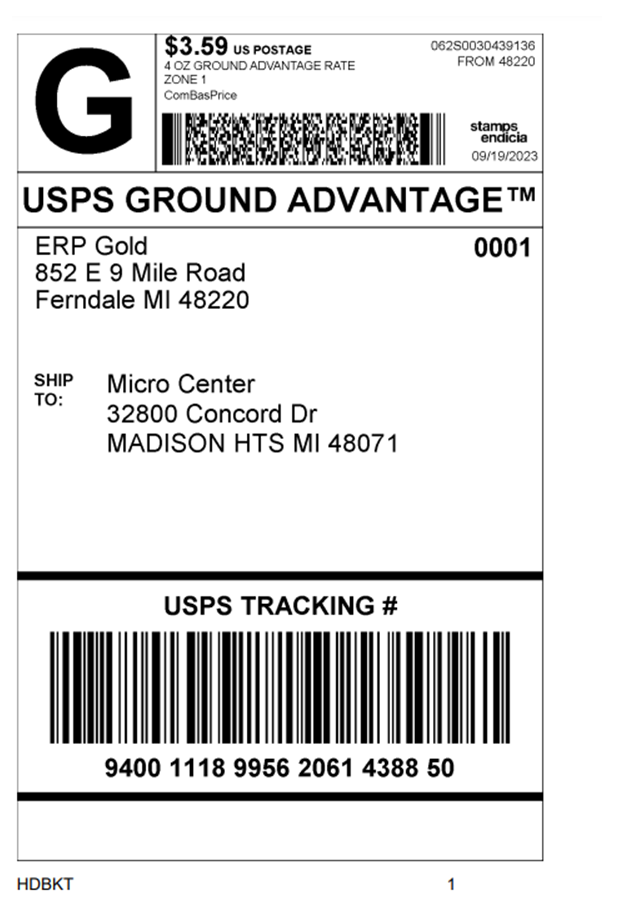 Enhance Your Wholesale Business with Advanced Inventory Management Software
Third Party Integration / Multi-Channel 
In today's business landscape, multi-channel integration and third-party partnerships are the cornerstone of success. As a wholesaler, you navigate a complex web of partners and systems. Here's where our ERP Gold Inventory Management Software steps in to revolutionize your operations.
Streamlined Multi-Channel Integration
Our wholesale inventory management software offers a seamless solution to consolidate your business functions, leading to increased efficiency, cost savings, and enhanced cost control. Gone are the days of juggling spreadsheets; with our system, all your crucial information resides in a single, accessible location.
Perfect for Your E-commerce Business
Whether you're managing your e-commerce enterprise or selling through various online marketplaces, our software effortlessly syncs with all your partners. Your inventory readily flows through your business processes and systems, ensuring inventory accuracy.
Discover the Best Wholesale Inventory Management Software
Discover the unparalleled capabilities of the best inventory management software designed specifically for wholesalers. Our wholesale inventory control and management system deliver the comprehensive solutions you need to elevate your wholesale business to new heights.
Don't let inefficiencies hold your wholesale business back. Embrace the power of our inventory management software for wholesale and watch your operations thrive.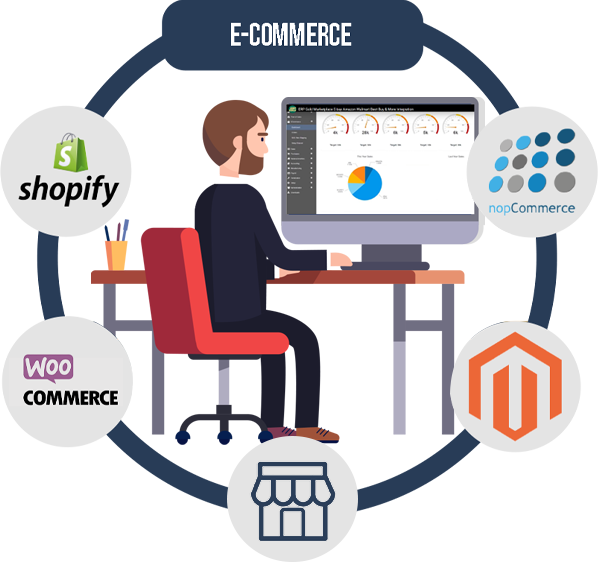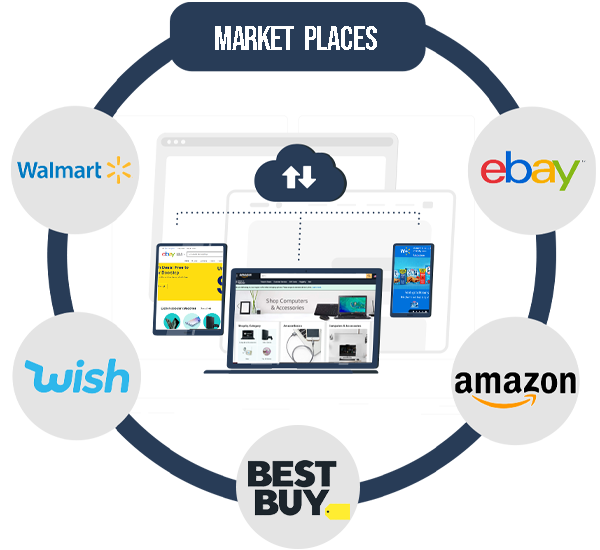 Frequently Asked Questions
1. I have 10 colors of the same item, can ERP Gold keep them organized for me?
Yes, with ERP Gold, you can see your inventory every way you need to, by number, by location, and by variant with the help of wholesale inventory solutions.
2. My market place partner requires tracking updates on shipments, does ERP Gold do that?
Yes, ERP Gold has standard reports and can customize reports if there is something you need.
3. Our OTR carriers are constantly changing their rates, can ERP Gold keep the accounting and COGS straight?
Yes, we accurately account for changing costs anywhere in your process with our wholesale inventory management software.
4. How can I effectively manage my orders and their delivery to the customer?
With ERP Gold, you have complete visibility of your inventory from what is coming and what is going out.
5. I am a wholesaler and need to be integrated with Amazon, will I be able to see my inventory at Amazon?
Yes, ERP Gold fully integrates with Amazon and other market places allowing you to see your inventory.
Explore the Best Inventory Management Software for Wholesalers / Distributors with ERP Gold, the Ultimate Wholesale Software with Market Place Integrations.
For more information, schedule a FREE consultation or a demo