At ERP Gold data security is the most important task, and we take it very seriously, we have developed a comprehensive set of practices, technologies and policies to help ensure your data is secure.
Physical location of data storage.
Network access level security.
Code based security.
Physical location of data storage
The data centers that host your data are monitored seven days a week, 24 hours a day, each and every day of the year.
Video Monitoring. Each data center is monitored 7x24x365 with night vision cameras.
Controlled Entrance. Access to the data centers is restricted.
Biometric verification. Is required to access the physical location of data center.
Passcode: Is required to access the center along with the biometric verification.
Part of the basic planning is to ensure the continuity of the business
Data Protection & Back-up. Your data is backed-up on multiple servers.
Redundant System for Temperature Control. Our data center uses multiple systems to keep the environmental control on temperature. And each system has a capacity to fall over on a stand by system in case of a failure.
Power Redundancy. We use multiple sources of power supply, and in case of a failure our system can switch back seamlessly between sources and back up batteries and multiple stand by generators with reserve fuel for multiple weeks.
Internet Redundancy. Our datacenter is connected to through multiple Tier-1 ISPs including, Verizon, ATT and several others including wireless connections from distance location points in case of total failure.
Redundant Network Devices. Our servers on redundant network devices (switches, routers, security gateways) to avoid any single point of failure at any level on the internal network.
Fire Prevention. We are equipped with best fire prevention systems.
Network access level Security
Communication. All data transmission to our servers are encrypted, we ensuring that our users have a secure connection from their browsers to our service.
Intrusion Detection:  Our datacenter is equipped with highly powerful and certified Intrusion Detection System.
Control and Audit. All accesses are controlled and also audited.
Virus Scanning: Traffic coming into datacenter servers is automatically scanned for harmful viruses using state of the art virus scanning protocols which are updated regularly.
Code based security
We design our applications by keeping in mind the security requirements that includes the architecture of software, user password protection and data integration.
Security Certification
We are audited for security against the SSAE16 SOC2 standards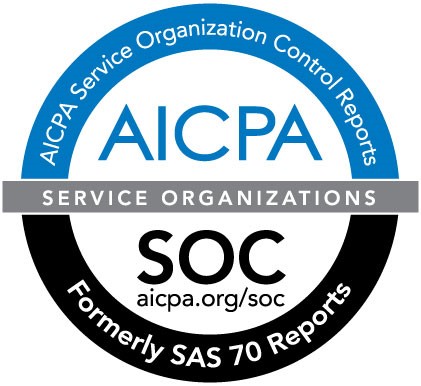 Security