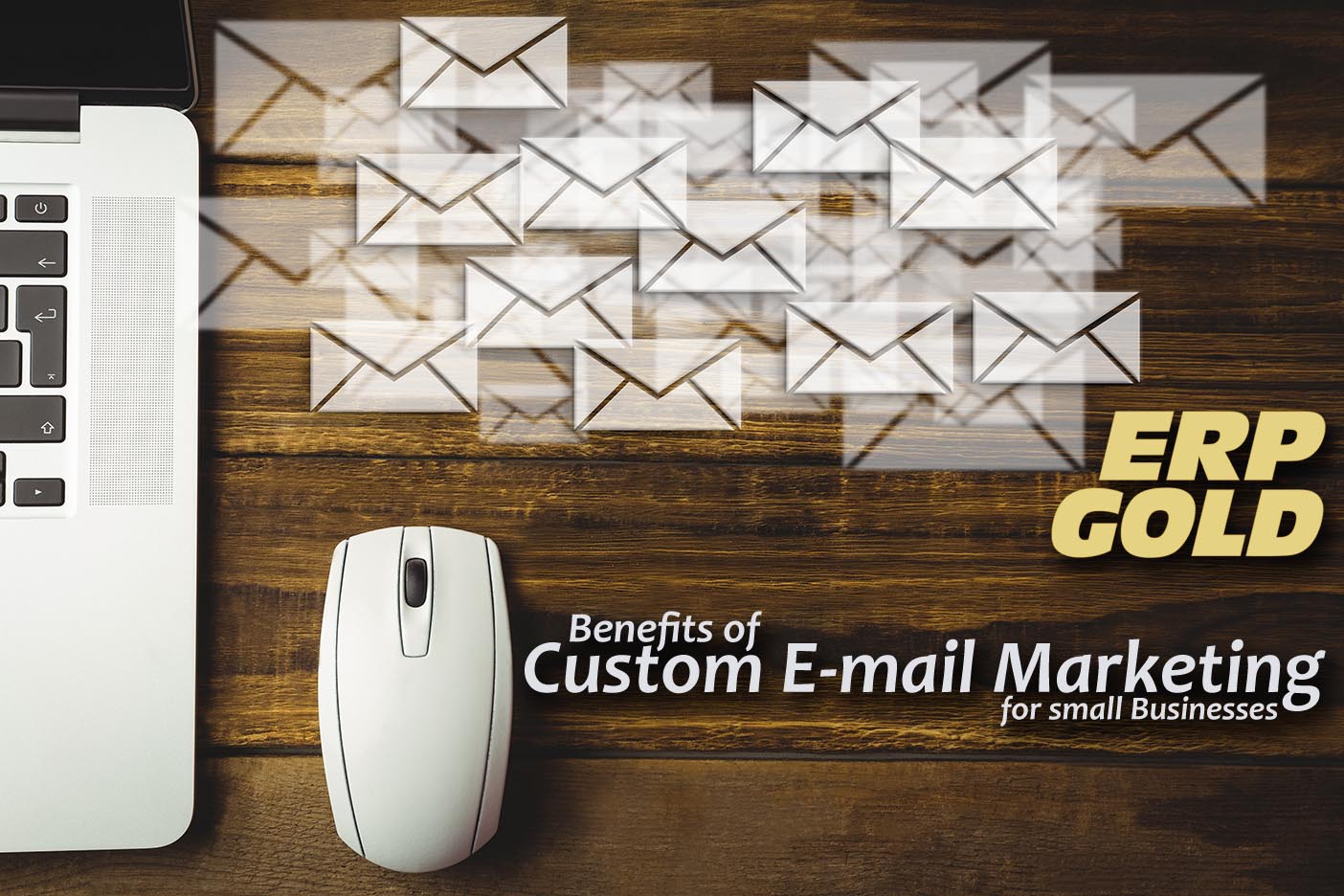 Marketing is one of the most important sections of a business where a large chunk of expenditure is done to gain new customers and retain old ones. But for small businesses there is not enough time, nor resources to spend on reaching out to old customers as well as acquire new customers. This makes Custom Email Marketing for Small Businesses a very important investment to be made.
It is an affordable solution to reach out to a large group of people and email is something everyone checks on a regular basis. Following are a few benefits that a Custom Email Marketing for Small Businesses can Provide.
Building Trust with Clients
Small Businesses basically are run through word of mouth, and the customer relations. People bring more people into businesses and the relationships customers have with the business owners refer to other people to do business with them. Here email Marketing comes in quite handy to reaching out and interacting with new and existing customers. ERP Gold provides a custom solution for the email marketing to specified and sorted database through automated system assistance.
Increased inflow of queries
If the emails are sent on the opportunistic moments which might hit the right spot on the client's needs. This will very much increase the inflow of phone calls and queries of the products for the businesses. Here ERP Gold helps you optimize the timing and emails according to your business requirements.
Brand Building
There is a saying which is very famous "Out of sight, Out of mind". This applies to all the small business opportunities.Custom Email Marketing for Small Businesses can boost the amount of people come into contact with your brand name and that would help building the credibility and exposure of your brand. ERP Gold provides 90 days free trial with full access to complete ERP Solution.
Reaching people at their convenience
Email is something that majority of the people have access to on the fly. They can check their emails on their phone, laptop, pc, etc. it's accessible anytime anywhere. Which is why email marketing is the best reach access any business can have. ERP Gold provides the access to many features such as inventory management, project management, lead generation etc. therefore one can help business owners manage their activities much better than usual.
Organized Manner of Information Delivery
Email marketing is done using custom designed templates for the information delivery. These templates organize the data in a manner that the reader is more likely to inquire more about the partial information that is present in the email. It also helps the company look more professional as the data is organized and looking attractive.
Generating Traffic to Website
One of the best things that is related to email marketing is that it gets people intrigued about the partial information that is given to them. Therefore they are interested in acquiring more information about the product and service. ERP Gold in this scenario provides the easy access to information for the business employees so they can communicate better with the clients through the dashboard.