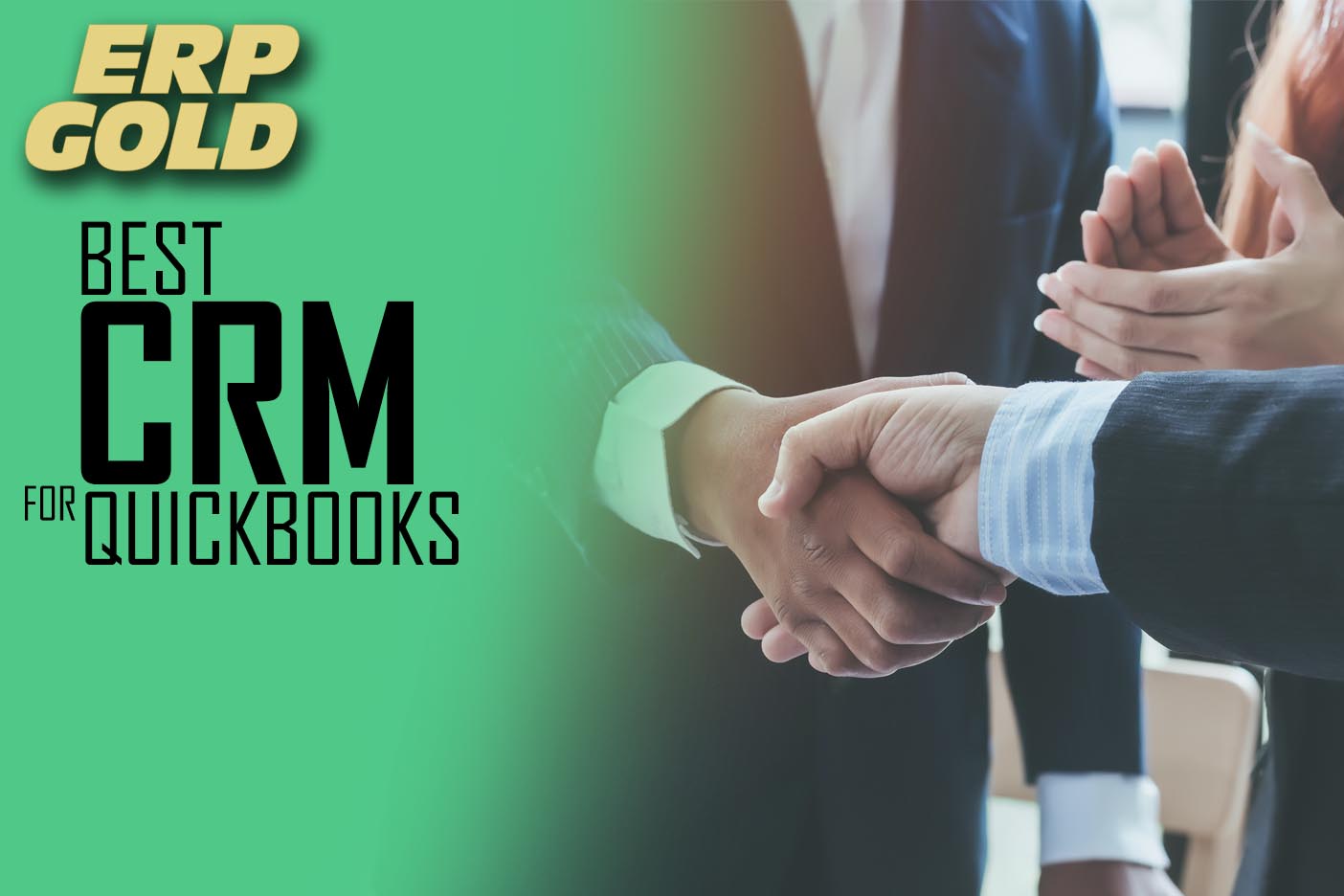 The business world is ever growing these days, people are opting to open their own establishments and there are a lot of opportunities out there due to the presence of INTERNET. But all the businesses that are working in the market do not use CRM Software and Accounting Software and the ones that do use a CRM and Accounting Software do not necessarily integrate them both with each other.
The most popular and widely use Accounting software is QuickBooks, but as a customer relationship management software it is not up to the mark at all. The sole purpose of creating a CRM Software is to help business grow and manage their customers better, so that they can bring in more business and refer your business to others as well.
As far as QuickBooks is concerned it was specifically designed to keep track of financial information at the best capability, but it should not be used to track your leads and sales. But there is a plethora of customer information available inside it which could be used to grow the business. Hence it is important to have an all-rounder ERP Software for Small Business which has a Best CRM for QuickBooks and that is ERP Gold. It provides you all the different tools and functionalities to drive your business forward.
As discussed above, QuickBooks is accounting software only, but the data within it could be really helpful in managing old clients and creating some new prospects. Integrating QuickBooks with ERP Gold will provide you access to your accounts and client details in just 1 location, where you can use the CRM Module to follow ups with the client, maybe send them some new offers by using the Email Marketing and Taking the right methods to increase your business with the Correct information of the current status of client.
Following are few reasons why ERP Gold has the Best CRM for QuickBooks;
1.   Improved Management of Leads:
All the newly generated prospect although has a lot of fresh interest in your products, might not make the final purchase decision right away. The company has to make a lot of follow ups and rigorous trials of strategy to actually get the lead to be converted to a customer. This is where ERP Gold provides you an advantage. It automates the follow up and leads growth process for you and provides you an improved way to manage leads.
2.  Sorted and Clean Data
If a business uses QuickBooks for its Lead management and generation of sales, it will end up having a lot of clutter and mess. Finding the required data would become a chore that might take a lot of time. Therefore ERP Gold will keep Accounting Data and CRM Data separate and provide you a clean representation of your Business Standings.
3.  Elimination of Repetitive Data Insertion
If a company is Using 2 Different Software for Accounting and CRM they will have to manually input data in both the software. It takes away a lot of time which can be best used in growth of the business. ERP Gold Enables you to input the data just once and the whole automated system making it available to you anywhere you require it.
4.  Efficient Information Display for Sales
In order to close the deals a sales team needs to know all the information of previous follow ups and dealings with the client. Therefore having ERP Gold's data visible in the Dashboard they will be able to handle the sales process in a better way.
5.  Improved Customer Service
Customers these days are quite vocal and the information they have available makes them a more aware buyer than in past. Therefore providing the complete information of the client to customer services staff will help them satisfy the queries of the clients easier.