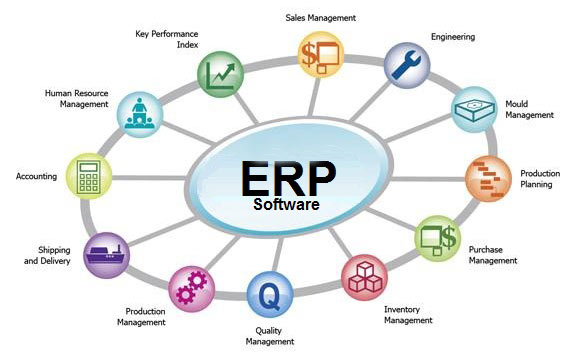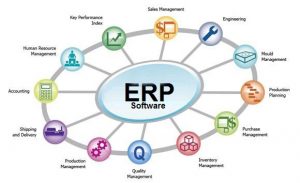 Do you know How an ERP Works for your Business? ERP system is considered as a simple application to run business operations. But it's not actually the scene: ERP is actually a standard suite of software tools which incorporate processes to streamline the whole business system.
It generates great returns by saving time and company's money along with decision-making ability for upcoming business plans.
A Unified Platform
ERP is generally misunderstood as a collection of databases which creates and store company's data. But ERP along with storing this data make it comprehensible for company' management and employees to by extracting meaningful requires information.  
ERP is basically a unified platform which brings important business process like production, inventory, supply chain, marketing, human resource and customer relationship management under one umbrella. In short, ERP is a single dashboard which allows collaboration of the different processes through one tool.
Reduce Complexity
The main focus of a well-designed ERP is to reduce the complexity of operations and allow the company to handle its process smoothly without any mess. As the companies grow they become more complex.
The addition of offices, staff, and new product lines require new manufacturing process and latest marketing campaigns. It adds the new levels of complexity in the business operations.
This expansion comes with a cost. Many potential problems also arise when a firm starts growing that lead to loss of quality control and poor management.
ERP is a flexible system that can accommodate new operations and functionality to expand safely.  ERP platform is scalable to new strategies and assists in avoiding inefficiencies of different business structures.
Diversity
During last decade ERP systems have been adopted rapidly in the manufacturing sector. It is suitable for firms that want to manage the materials flow with demand and supply chain and to monitor marketing preferences.  
It suits even more if the corporate working as in-time manufacturing environment with quick manufacturing demands principles.
Modern organizations are now adopting new technologies in all the sectors. If any organization depends on the combination of processes i.e. accounting, sales and marketing, inventory control and human resources can benefit from ERP which brings all these processes together.
So all big and small, public and private sectors can implement ERP to achieve a comfort level with ERP's diverse functionalities.
Customized Experience
If ERP is implemented in a skillful fashion with relevant business operations it allows employees as well as management to perform their duties more effectively.
Access to real-time information and effective coordination of that information with each other will bring out an exceptional teamwork experience to plan their activities.
ERP system can also benefit the collaboration of different departments on the same project to share the necessary information.
ERP monitors the whole business process for the executive members of the firm. It keeps informed them what is going on in terms of accomplishments and failure. It highlights the areas which need attention and involvement of higher authorities.
Bottom-Line
These are the reasons companies are inclined to ERP implementations like ERP.Gold to rationalize their internal process.  It provides a complete business case of analytical tools that can manage all the problems associated with business operations.