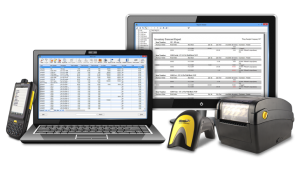 Inventory Management Program facilitate the records of stock and shipping of the goods. There are certain types of inventory management programs based on functional and operational requirement of a company to manage its inventory .
These programs have salient features depending on the functionalities you choose and can get quite costly. Mostly inventory management program consist of three types; warehouse, distribution, and enterprise resource management solution. 
Warehouse Inventory Management Programs:
The basic function of a warehouse management system is the storage and movement of inventory. Some multi-purpose WMS tool also incorporates a flexible and logical system which is integrated with other legacy systems of the enterprise i.e purchasing and accounting system.
The shortcomings of WMS is that it do not allow to set parameters for storing and moving goods. Although it is an efficient tool for tracking and managing inventory but it does not come with the functionality to decide inventory level and control demand requests.
DRP
Distribution Requirement Planning solution basically performs distribution operations of inventory. It sends and receives indications from the branch facilities and utilize those indication to determine the reorder quantities and analysis of safety stock levels.
DRP system calculates inventory requirements over required time intervals and generates online purchase demands. It allows to inventory management programs flow. It estimates the inventory usage requirement of every sector and manages the inventory locations of those distributions.
ERP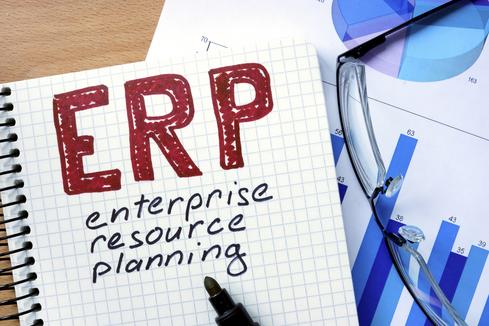 Enterprise Resource Planning software is designed to incorporate various modules to communicate data across different departments and location within an enterprise. Inventory control management is one of the modules mostly integrated with ERP systems.
It monitors the inventory levels, safety stock level and order methodology. It tracks the storage and movement of inventory within the warehouse. ERP inventory control program also communicate data to other modules within ERP i.e. demand planning, accounting, and predictive analysis.
Alliance
Although these programs can manage inventory control as a single software solution, but they mostly collaborate with other programs of the enterprise to form a complete solution.
DRP relies on data from warehouse distribution center to manage the flow of goods. ERP rely on data from both these module to manage inventory as part of a complete business solution, i.g. ERP system needs to communicate to purchasing module to get information about purchasing orders.
The purchasing module needs data from accounting module. In short collaboration of all these stand-alone systems is going to provide a complete business solution. ERP.Gold is an excellent example of a complete business solution.
Bottom Line
There are a number of solutions for inventory management in the market. It is difficult to determine the best one for your particular business requirements. If you are handling a small business you don't need to purchase extra features. If you are looking for customized inventory solution Misoft.solution will help you.