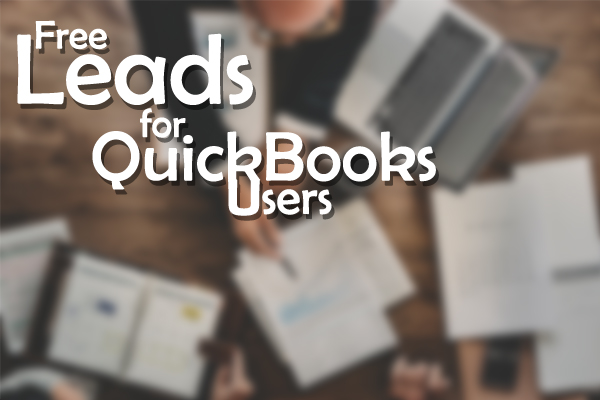 Lead Generation, one of the most important fields of business generation these days. Some companies hire staff to do it, some outsource this to service providers. It is present in many forms in all kinds of businesses. But, the largest chunk of your assets in a company is its Financial Data.
Managing and maintaining financial data alone with single accounting software e.g. QuickBooks will not help you enhance generation of leads. There has to be a partner to be attached such as; Customer Relationship Management Software, Easy Inventory Management Software or Lead Generation software. You can add all three with your accounting software as well.
ERP Software for Small Business
The best solution for this would be getting ERP software for small Business that integrates seamlessly with QuickBooks. That will end up providing your company a lot of value and help you grow your business much more. Here is where ERP Gold comes in; it is an ERP Software for Small Business which provides you multiple different solutions such as, Custom Email Marketing Software, Customer Relationship Management Software, etc. along with integration with QuickBooks.
ERP Gold Provides 5000 free leads for QuickBooks users. It immediately increases the amount of leads you currently have. Therefore your sales team can cater these leads and nurture them into being customers.
Reasons of Lead Generation Enhancement
You must be wondering how ERP Gold is going to help me enhance my lead generation except for the 5000 free leads for QuickBooks users. 3 reasons that stating enhancement of lead generation are as follows;
1.  Cleaning up Accounting Data:
If your company is using QuickBooks as lead management software, it will definitely start having a ton of irrelevant data in the database. This will create hindrance in the work of your accounting team. By Integrating QuickBooks with ERP Gold you will be able to separate your Leads from your Accounting data and provide enhancement with clean data visibility.
2.  Increasing Departmental Efficiency
By managing Leads inside accounting software such as QuickBooks, Creates a lot of clutter as discussed above, Integration of QuickBooks in ERP Gold will enable separation of leads and transactional data, so the leads will be easily sorted and managed by the sales department which will make their work faster and automated with the follow ups. Accounting team will not have to sift through the clutter which is not of use to them at all and will be able to manage finances better. This In return is providing an Efficient Departmental harmony.
3.  Eliminate Manual Reporting among Departments
There is a lot of manual reporting. Which data is belongs to what client. More than one data entries available for a single client make sorting difficult. Which makes it difficult to find the quote is with which offer etc. it is overall a mess in short. You can sort out the information and provide only the relevant information to the relevant staff, once accounting software is integrated with ERP Gold. Departments don't require manual reporting of the changes in status through an automated system. The software does that on its own.